Tackle it Tuesday #1 - My Office (at Work)
9/01/2009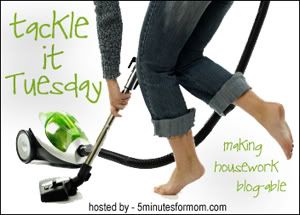 Today will be my first "Tackle it Tuesday" and I'm going to start with my office at work. It seems that if my office at work is neat and tidy when I leave for the day, it makes me want to carry it to my car and then home with me.
BEFORE
What you can't see in the before pictures is the inch of dust that covered all the surfaces.
AFTER
I even went so far as to clean out my drawers and overhead cubbies! Good luck to you as you tackle your Tuesday!